Here is the fingerwaves tutorial from the old community.
lillielil
originally posted it, but she's in bed right now, sleeping off a night of overindulgence. I'm the one doing the work, she's the face, mostly because I am not photogenic and don't have her long, silky hair. I promise, though- it's super easy to do on yourself in no time once you practice a few times.
Here goes, and good luck everyone!
1. Start with wet hair. We used Lotta Body setting lotion, and a handy squirt bottle.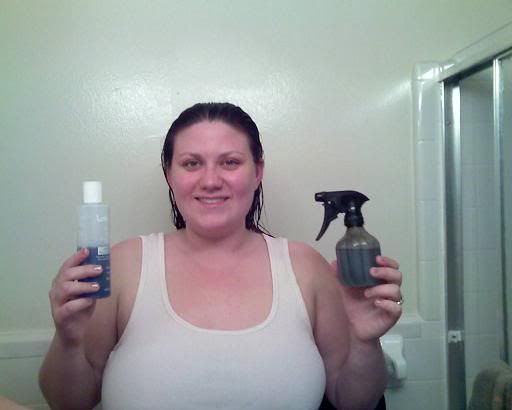 2. Part hair and comb it out. Spray setting lotion on the side you're going to wave first.
3. Starting at the part, comb down about an inch and a half, then flip the comb so the teeth point back up at the part. Push it up a bit.
4. While still pointing it up, draw the comb forward.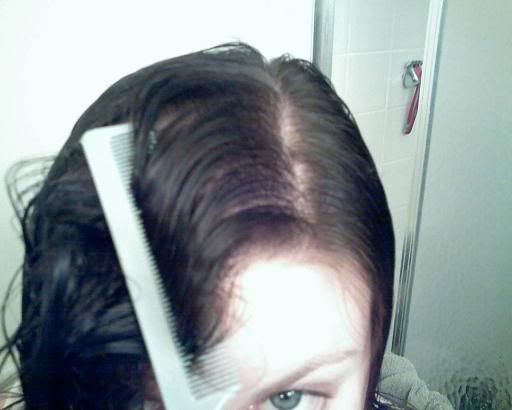 5. Slide the wave off the comb, and use a wave clip to hold it in place.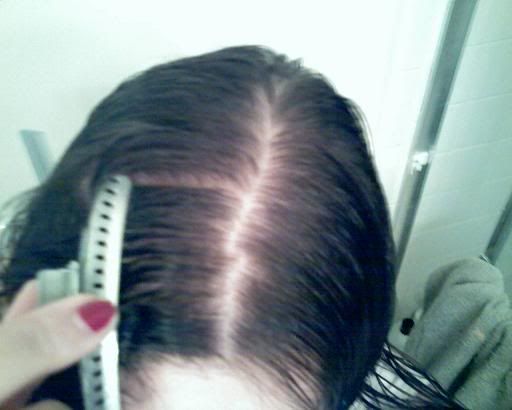 6. For the second wave, start by again combing down, then flipping the comb up and pushing it up a bit.
7. This time, draw it back.
8. And hold it with a wave clip.
9. Continue waving the first side until you're out of room, then do the other side.
If your hair is short, you're pretty much done now. You can also do the back, but it will probably be wonky if you don;t get a buddy to do it for you. If you've got medium length hair, you can finger wave as far down as you can on your hair, curl the very bottoms, and then comb it out a little for that Roxy Hart look from the beginning of Chicago. You can vary the number and size of your pincurls according to what look you want. Because my hair is pretty long and holds a curl very well, we did a few large pincurls.
10. Start by combing hair straight. Hold a finger or two across the base of the hair that's about to be curled.
11. Without twisting, wrap the hair around your fingers until you get to the tip.
12. Slide the curl off your fingers and flatten it.
13. Hold it with a bobbypin or two.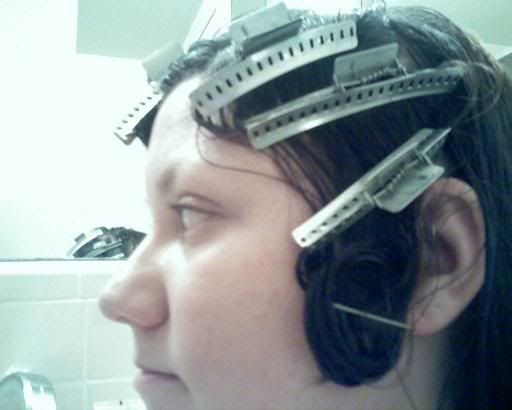 14. Pincurl the rest.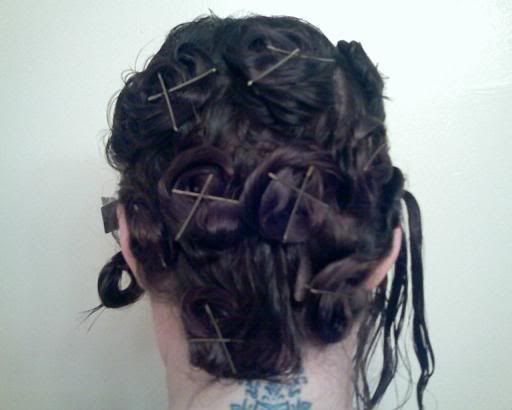 15. This is a great look!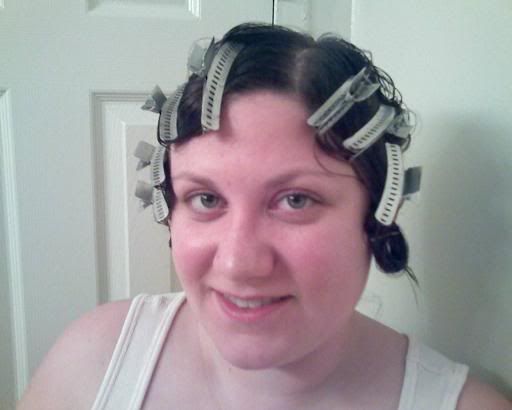 16. Hold everything in place with a bandana, and get your beauty rest...
17. Now my hair's completely dry. The waves might look a little crispy.If your hair's thin, just run your hand over them. If your hair's a bit thicker, brush them gently to soften them up.
18.
skeleton_pirate
pinned the back up for me.