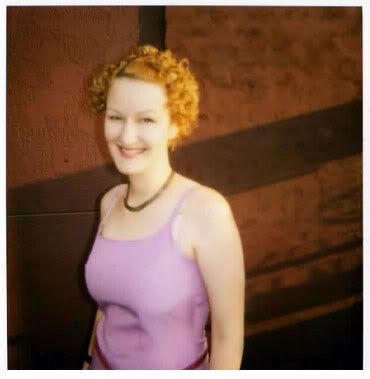 This pincurl tutorial was first posted in 2005 in the old community. I'm still using the same methods two years later!


You will need:
- a setting lotion (can use a setting lotion like Lottabody** or can use a curl enhancing lotion. I use Aveda Be Curly the most often.)
- a comb.
- two prong metal curl clips
- bobby pins
- a silk scarf to protect while drying


- and lots of practice! Pincurling your own hair takes lots of time to get into the habit of making a good curl. I've been doing it for years now and I'm still finding new ways of doing it!


** As much as the setting lotion holds curl well, it tends to 'flake' off and look like dandruff. So, use this method if you plan to wash your hair each day. I only wash my hair maybe 2x per month, so I tend to use the Aveda lotion to set.


This is what a pincurl clip looks like. You can use bobby pins (esp on the sides of your face so that they don't jab you as much) but they do get more embedded/tangled while you sleep.


The end results of a pin curl set depend directly upon the size of each curl that is created, how it is looped or curled and how it is pinned. So, you will have tighter, smaller curls with a tighter set, and looser waves with a looser set. There are basically two popular ways to clip a pin curl. You can clip them flatly to the head or you can clip them so that they are angled or standing up from the scalp. This can create two different styles of curls.
Also, if you set your pincurls in the same direction (ie: all clockwise), you get curls when you brush them out.
If you set your pincurls in opposite directions (ie: altering directions), you get waves when you brush them out.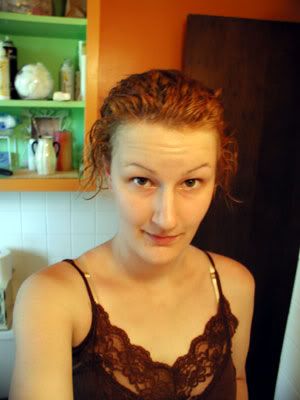 Start with wet hair. Apply setting or curl inducing product.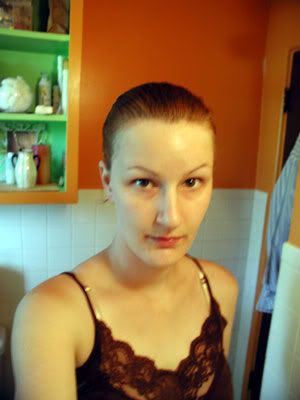 Comb it back.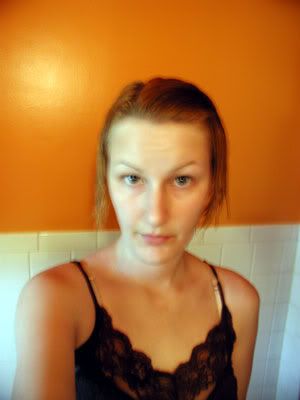 Part where desired.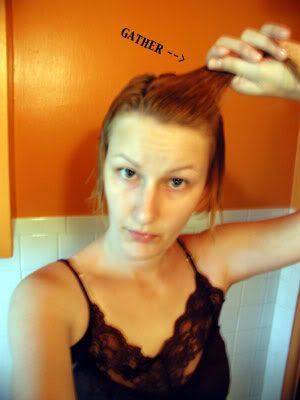 Gather a 1 or 2 inch section of hair.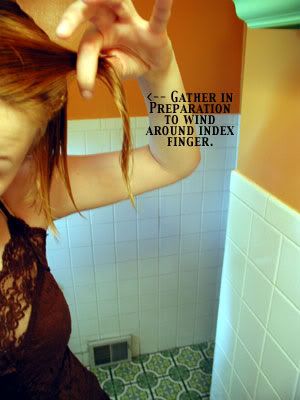 You're going to wind it around your finger the way you would wind a shoelace around your finger - keep it flat!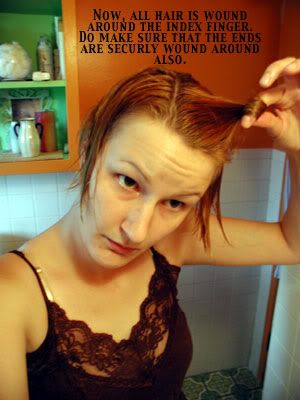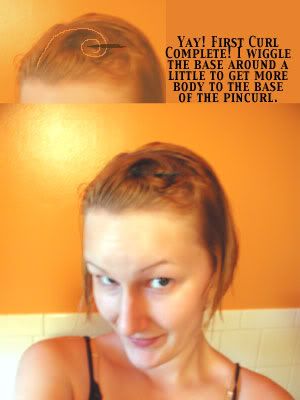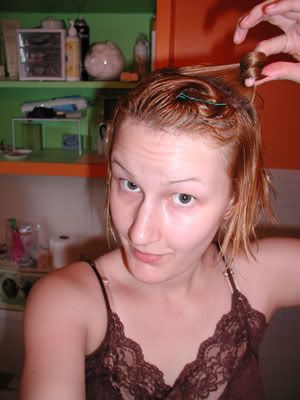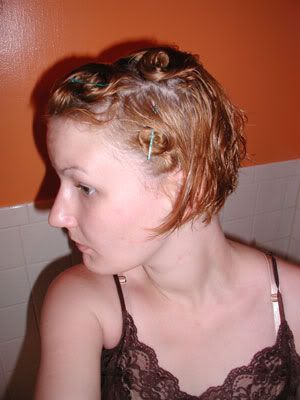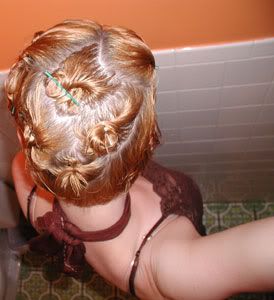 Continue curling around your entire head.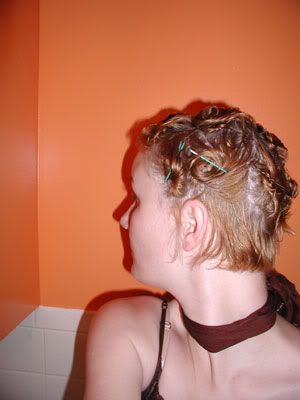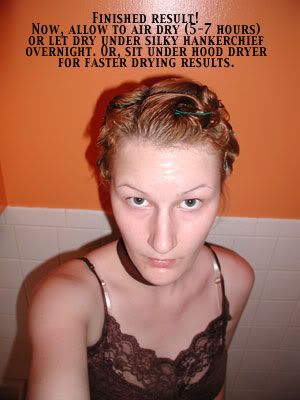 Once, I put a plastic bag on my head and stuck the hair dryer inside. It didn't dry so well. I do like sitting in front of the heater during winter months, though.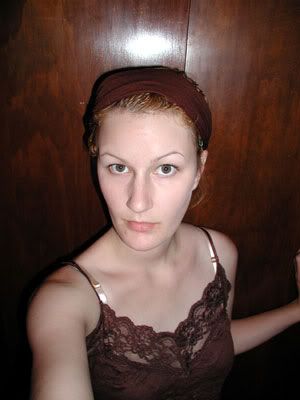 Put on a scarf if you are going out in public or are sleeping on your curls.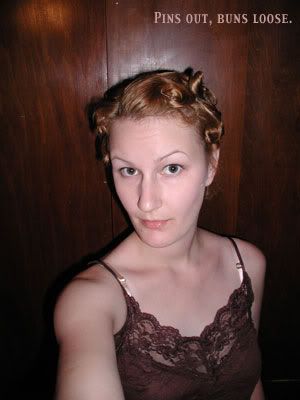 Take the clips out carefully (without snagging other sections) and mist with hairspray.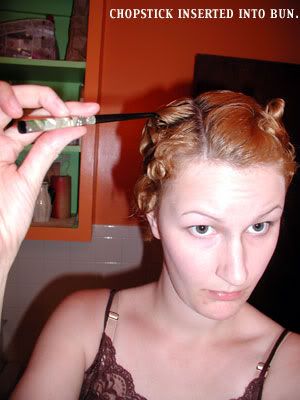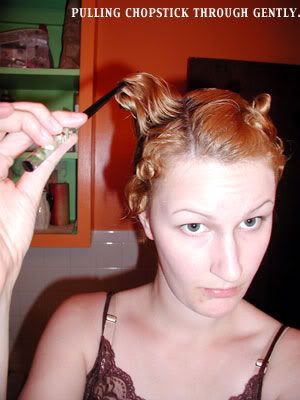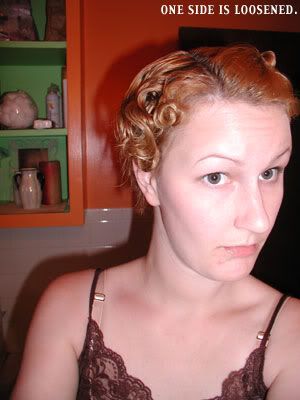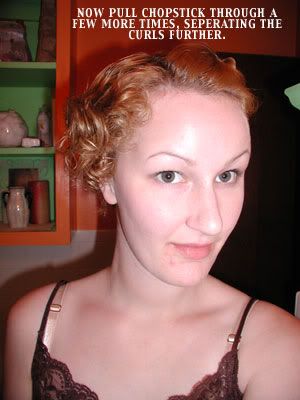 **this method has changed for me since 2005. I now spray a wide toothed comb with hairspray and run it gently through each section. It works better!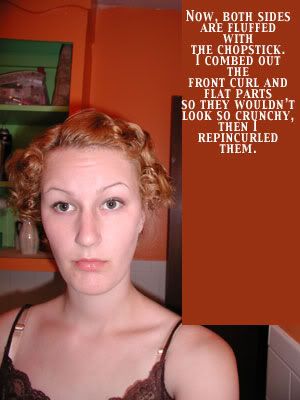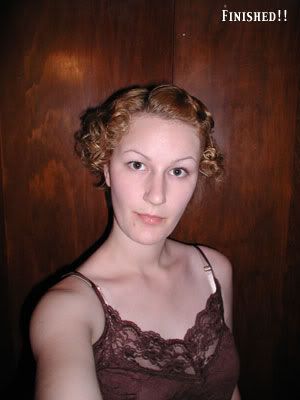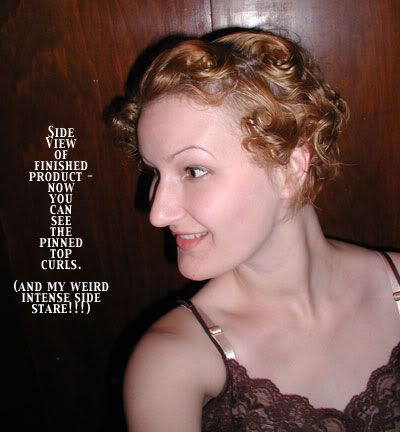 Alright. Fast-forward to 2007. I am still doing pincurl sets nearly every day.


The set for this hairstyle is seen below:


I use either hair tape or lots (!) of hairspray to set my kiss curls.


I had really short bangs in this picture, but they can be incorporated into the set rather successfully.


If you set pincurls down the center of your head, you get a curlhawk!


If I mess up the back or sleep on it wrong (which happens sometimes) I put on a hat and let the curls spring out in the front.


This is what a very loose pincurl set looks like. The curls weren't wrapped as tightly so the hair has less ringlets, and more body.


Okay. I wasn't joking when I said "pincurls galore." Hope you enjoy, and do ask questions.


This pincurl website has some great tips as well. Also, it shows how pincurls look on longer hair.