It's been ages since I've posted here, and I had all of the pictures for a tutorial but my computer was down. I figured I'd FINALLY post it!
Heads up, theres an unbelievable amount of pictures in here!









Here are pictures of my haircut/ length. You'll want to keep in mind that if your hair is shorter, you'll want to use a smaller curling iron, and a larger curling iron for longer hair. If you use too small of a curling iron on longer hair, you'll end up looking like george washington. Although it's sexy, you may still want to stick to the marilyn look.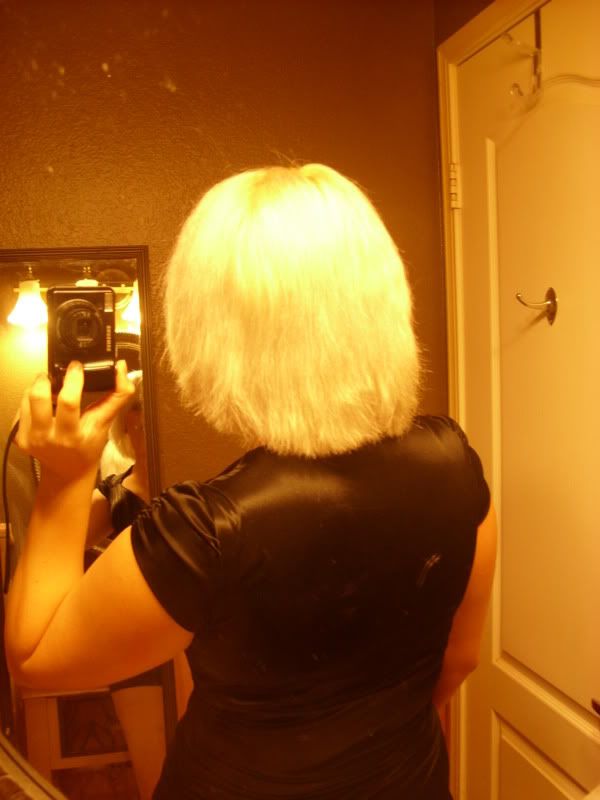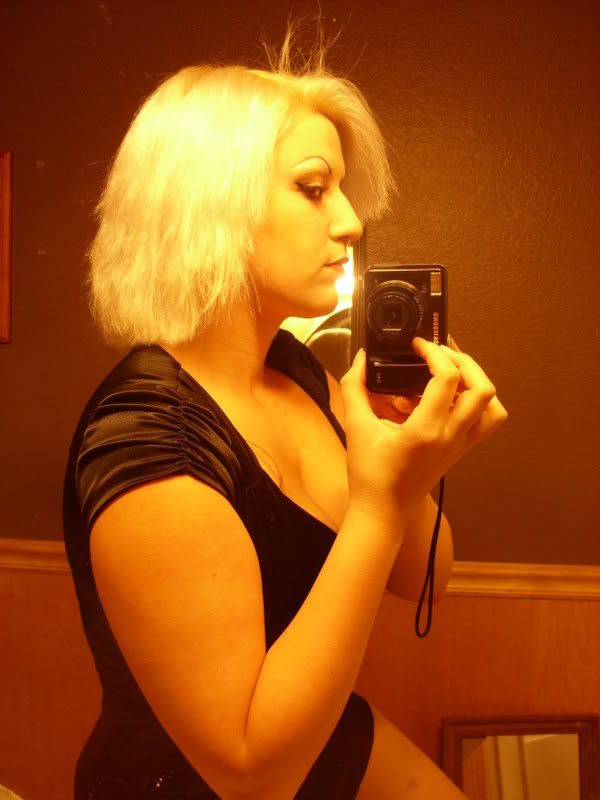 Step 1:
pin bangs back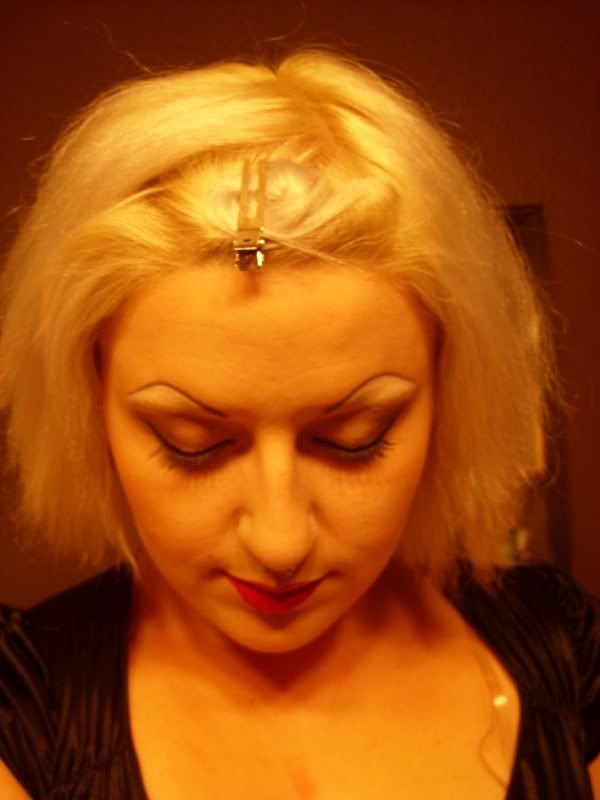 step 2:
put a bit of setting lotion in your hair. Since I try to keep my hair white, I like to add a little bit of toner in my setting lotion to make sure it doesn't turn yellow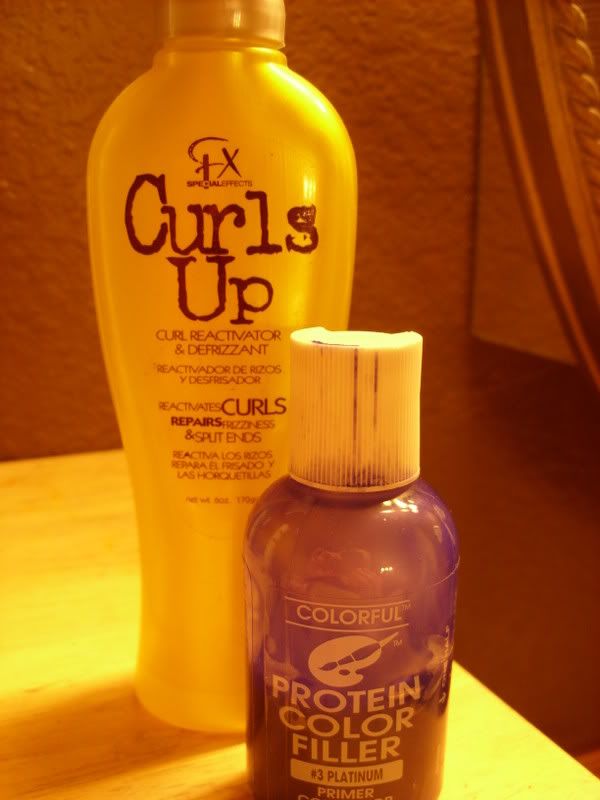 .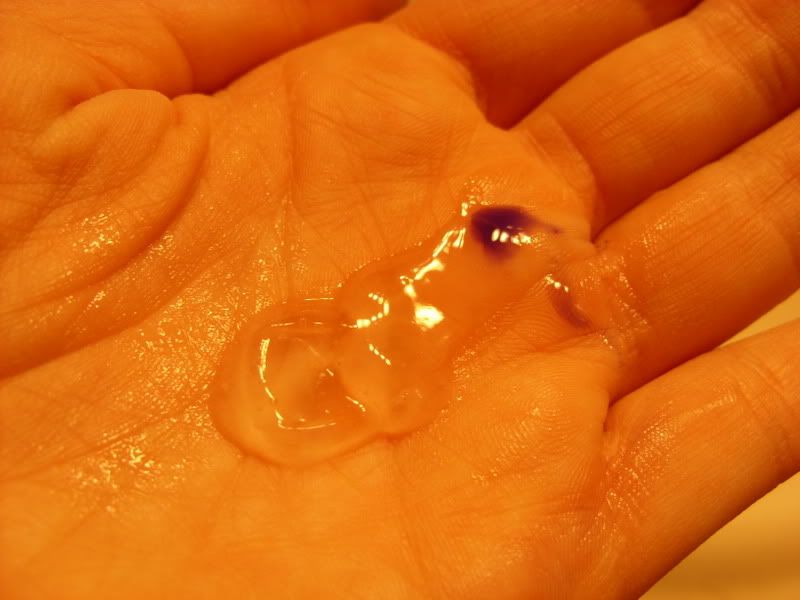 step 3:
tease each section of hair before curling at all times! I like to add dry shampoo (you can buy it at sallys for cheap)
to my roots because it gives me more volume and makes my tease hold very well.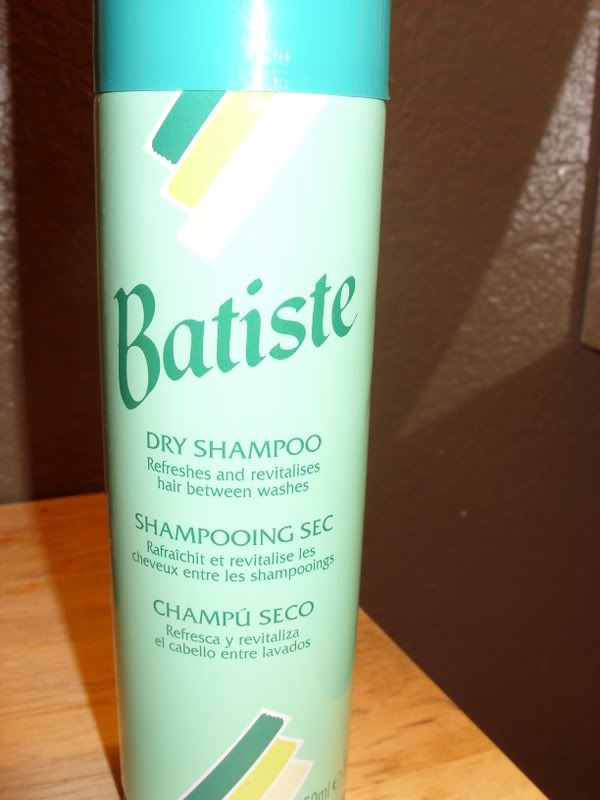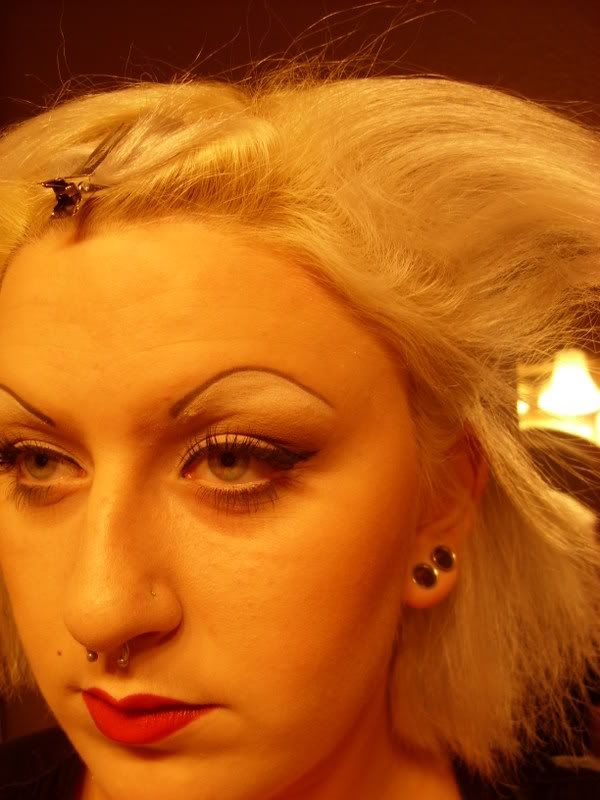 step 4:
curl the front section of your hair on the side that has the smaller part inward toward your face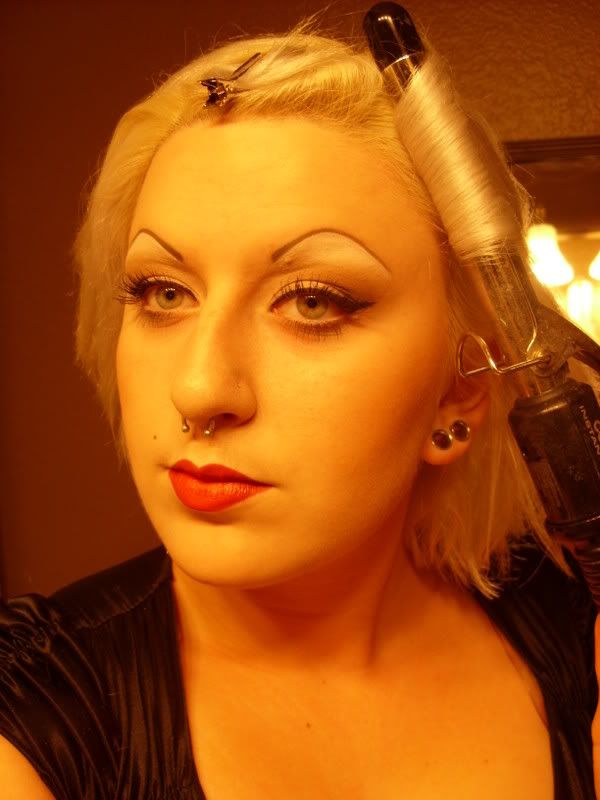 step 5:
continue curling the sections of hair closest to the part on the top around the crown of your head.
tip: you'll want to gradually begin shaping your curls from a vertical curl in the front to a horizontal curl in the back. I apologize for not demonstrating it better!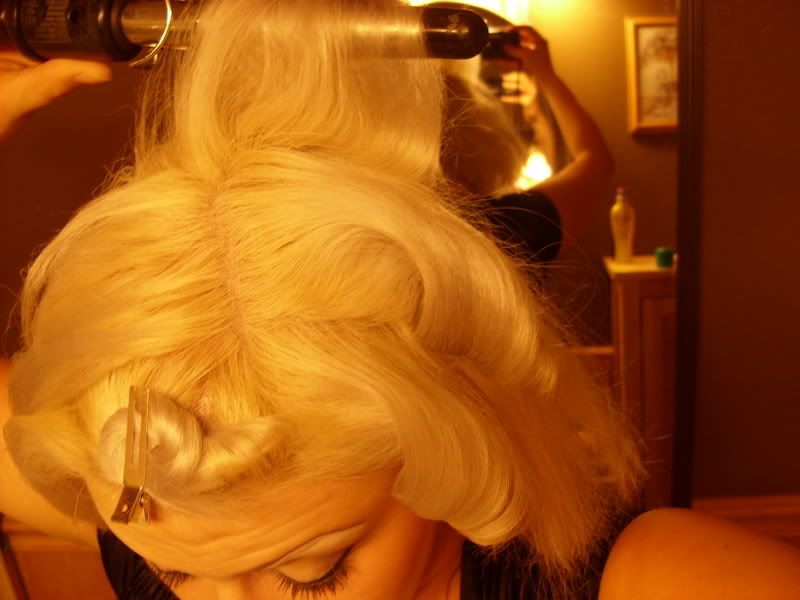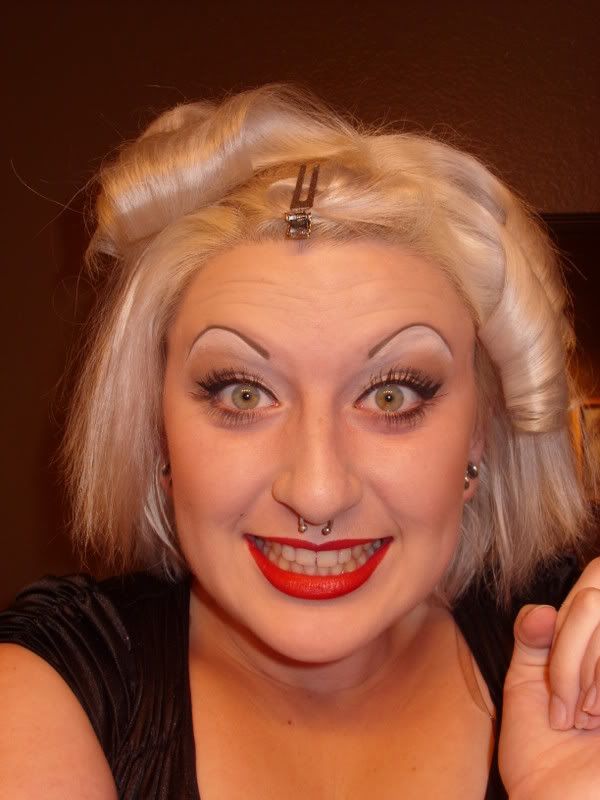 step 6:
after you finished the top layer of hair, being curling your hair inrows around the crown of your head in the same angles.
tip: if your hair doesn't hold curls well, I'd reccomend rolling the curls into a standing up pin curl and pinning them with pin curl clips (also found at sallys) so they don't sag or get in your way. You may also want to hairspray it lightly so it holds while your finishing the rest of your hair.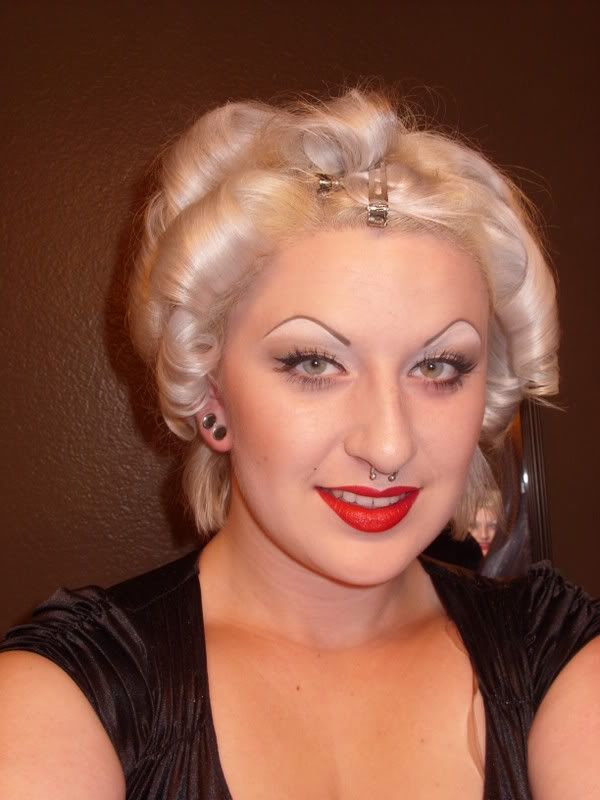 this is what it should look like once your finish curling it (minus your bangs)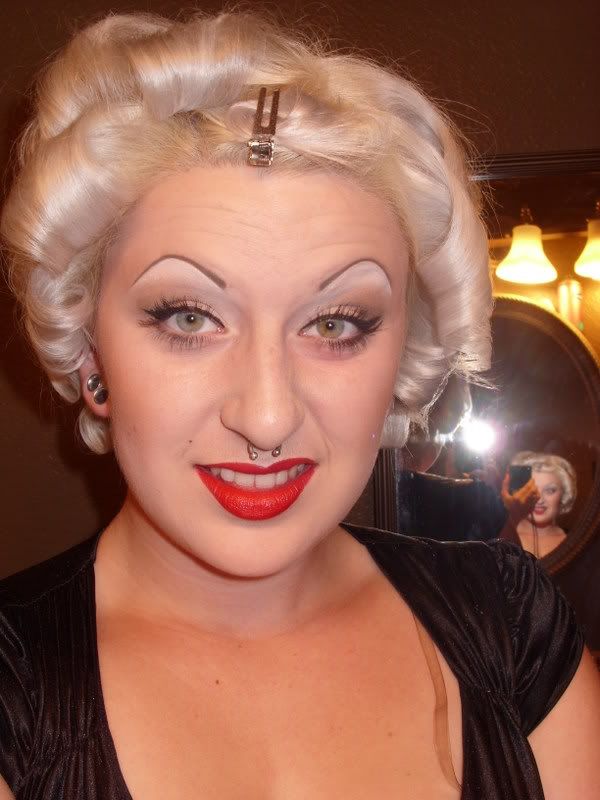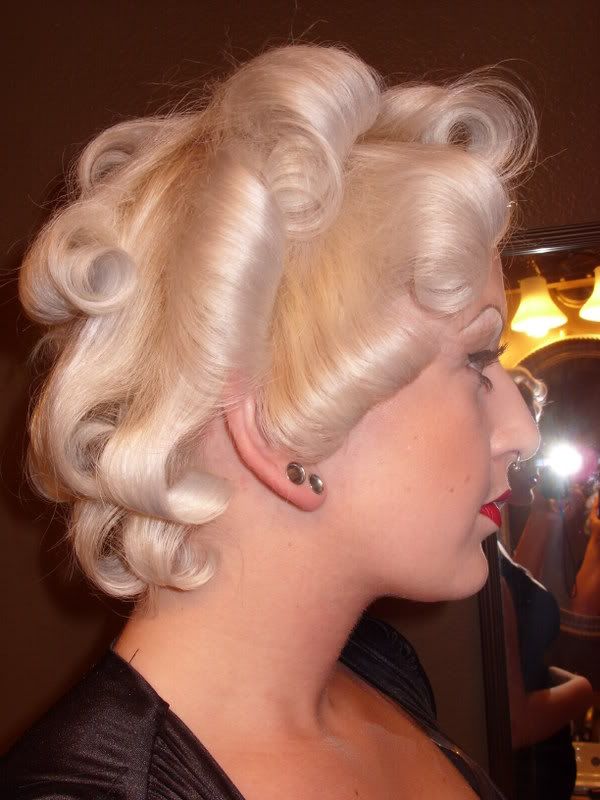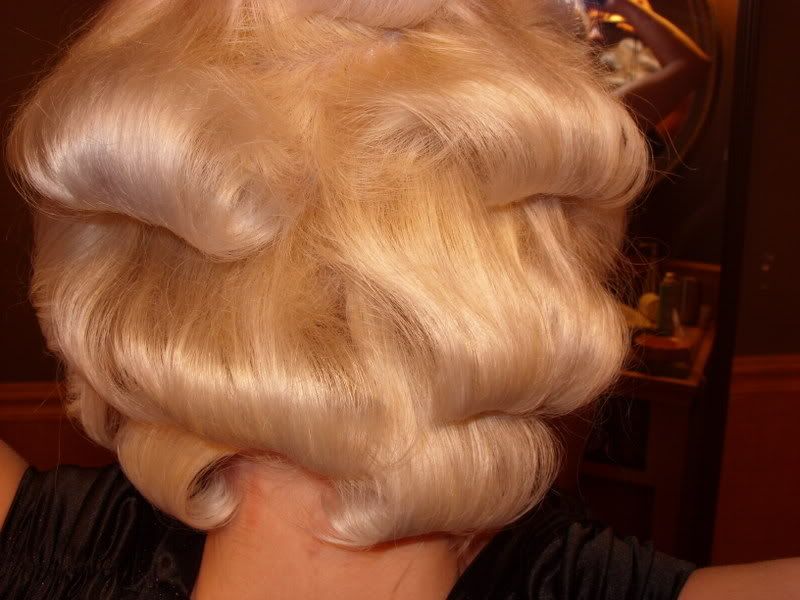 step 7: bangs
unpin your bangs. afterward, add dry shampoo if you want and then tease them to hell and back. The bangs are the key to the whole hair do! Once they're practically standing up straight, comb out the very front so it looks smooth.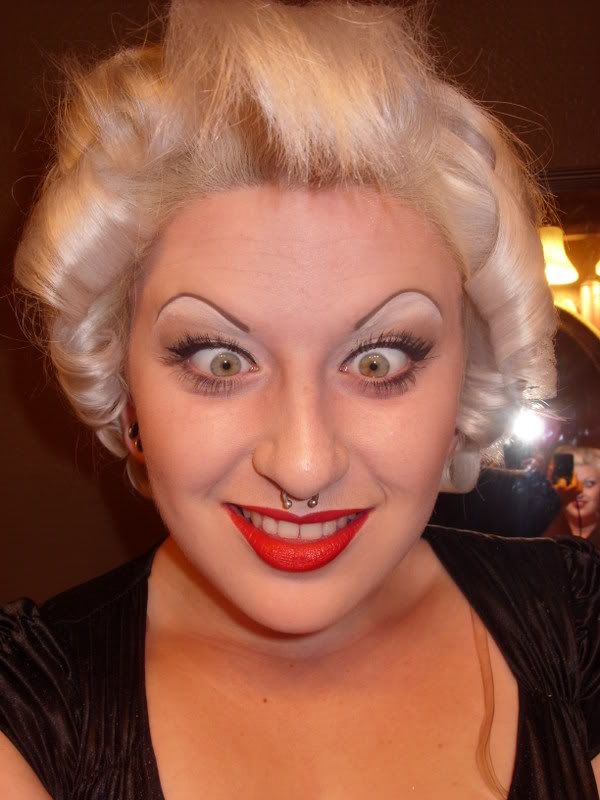 step 8:
curl bangs foreward at an angle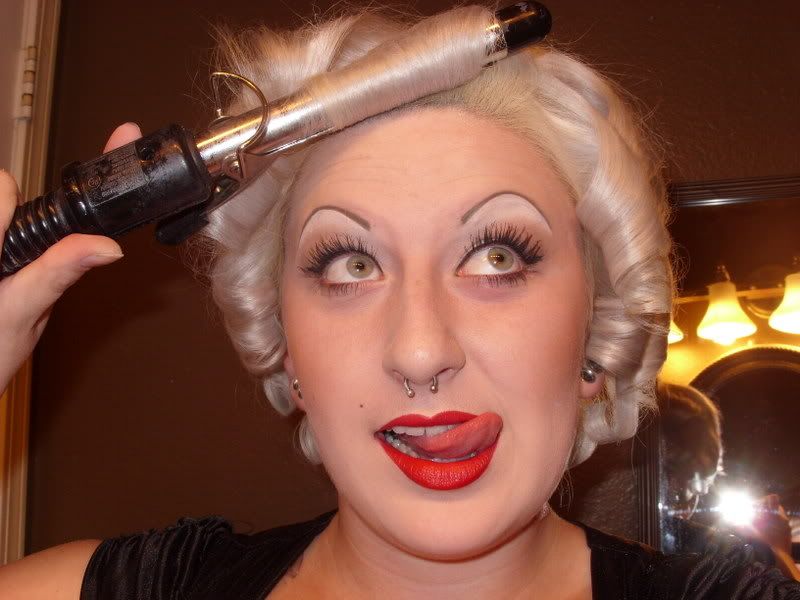 now your hair should look something like this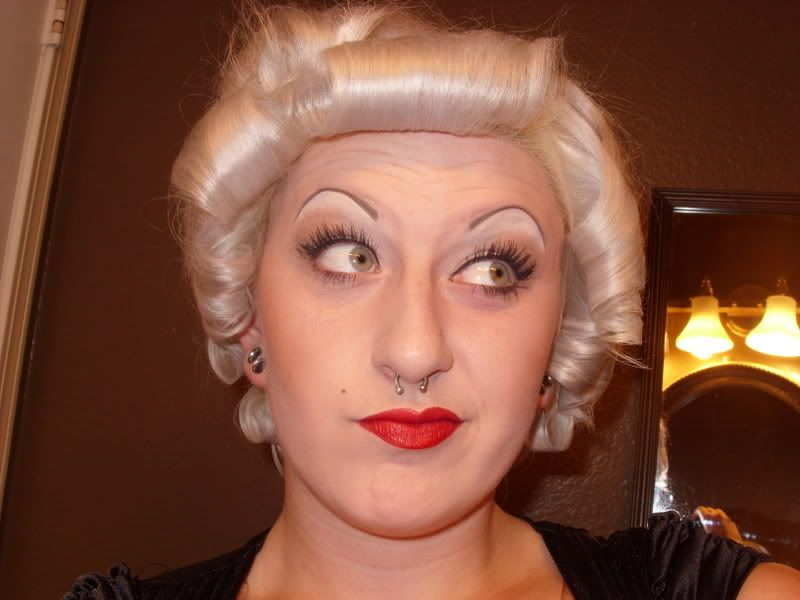 step 9:
comb out your hair with a wide tooth comb or just run your fingers through it to seperate the curls.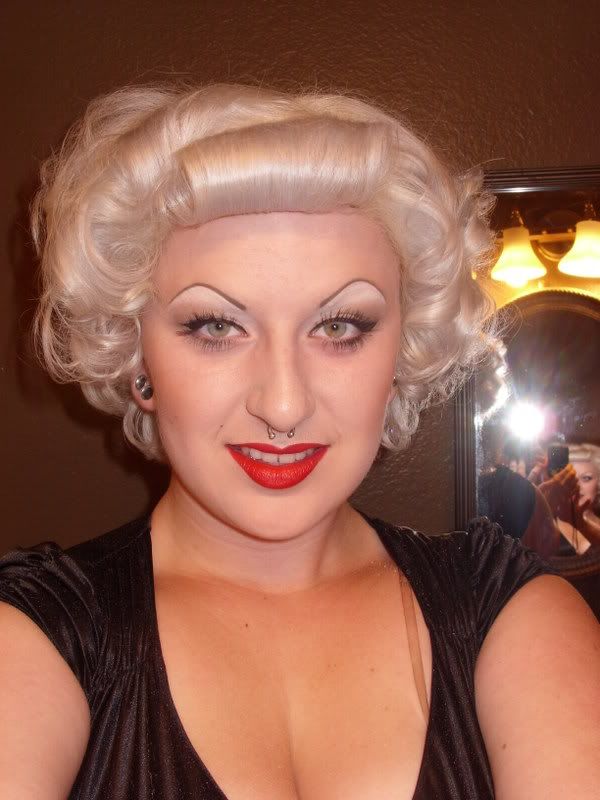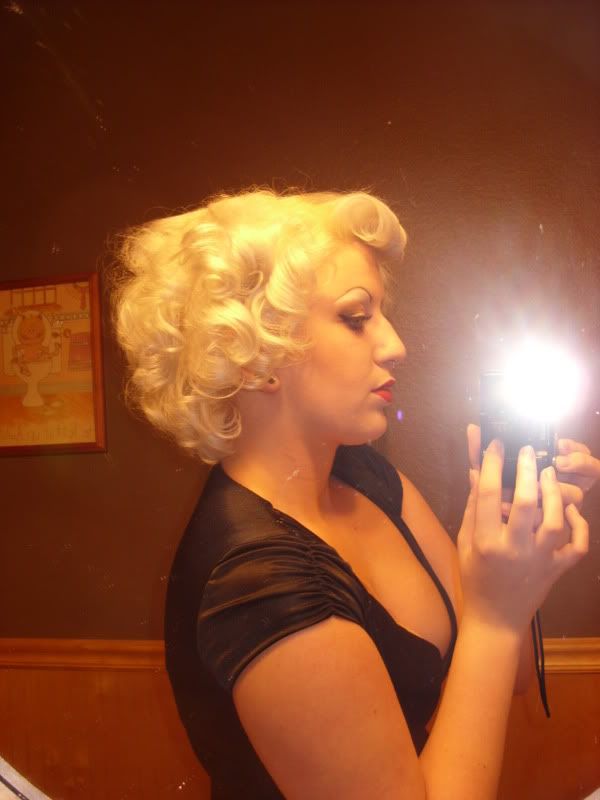 step 10:
begin giving some shape to the curls near your face. use a teasing comb to mold the front and make it sort of stand up, but you may not need to comb through the curls completely. hairspray it once you get the desired height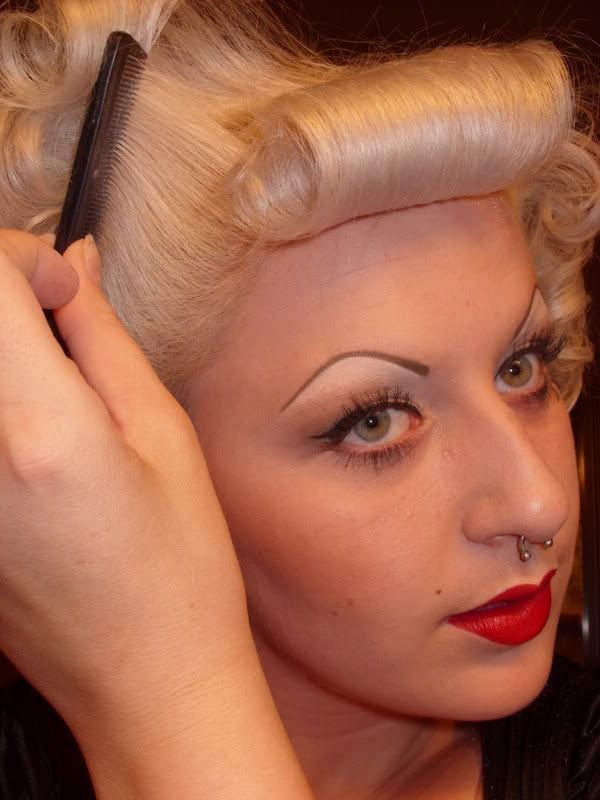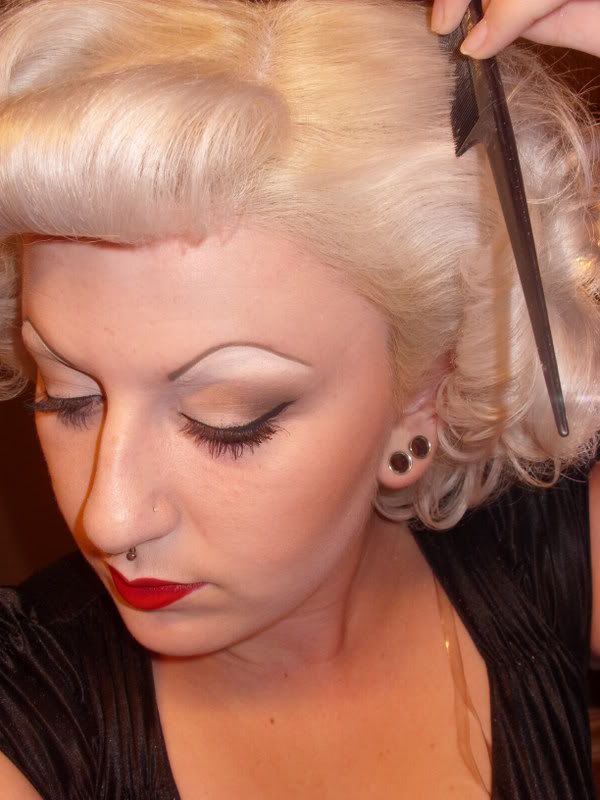 this is how it should look so far (notice the dome shape on the right side, which was achieved by step 10)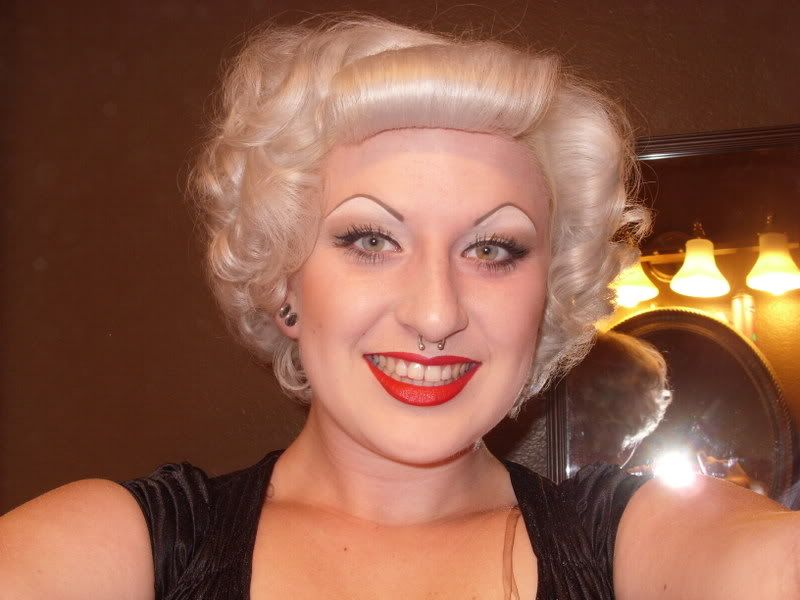 step 11:
brush out your bangs, and begin doing the same thing as step 10. use your hairs to manipulate the bangs in any way you need. With your fingers pull the beginning of your bangs up a bit to create more diagonal bangs, rather than horizontal and hairspray it while your hands are still there.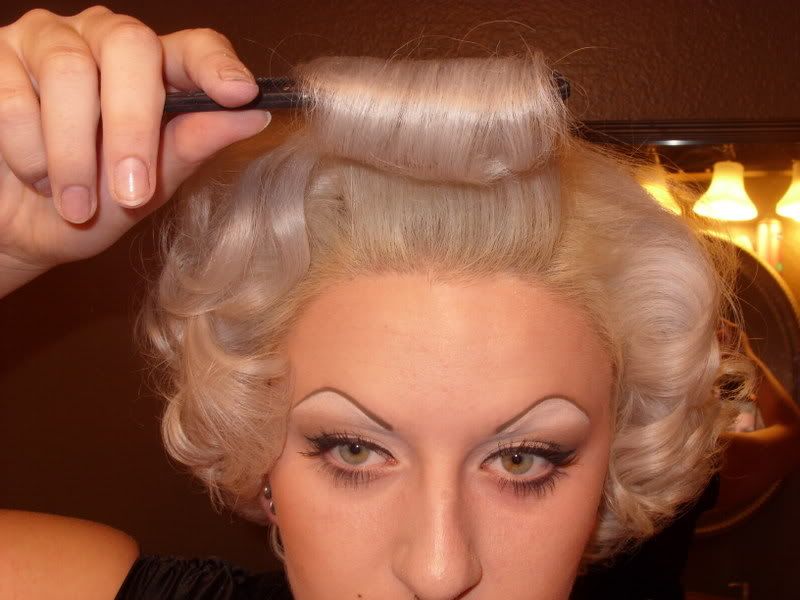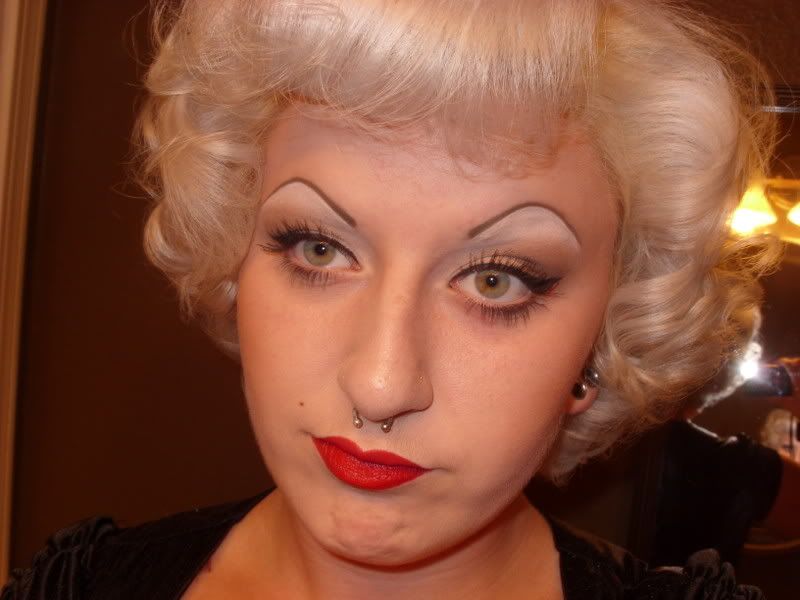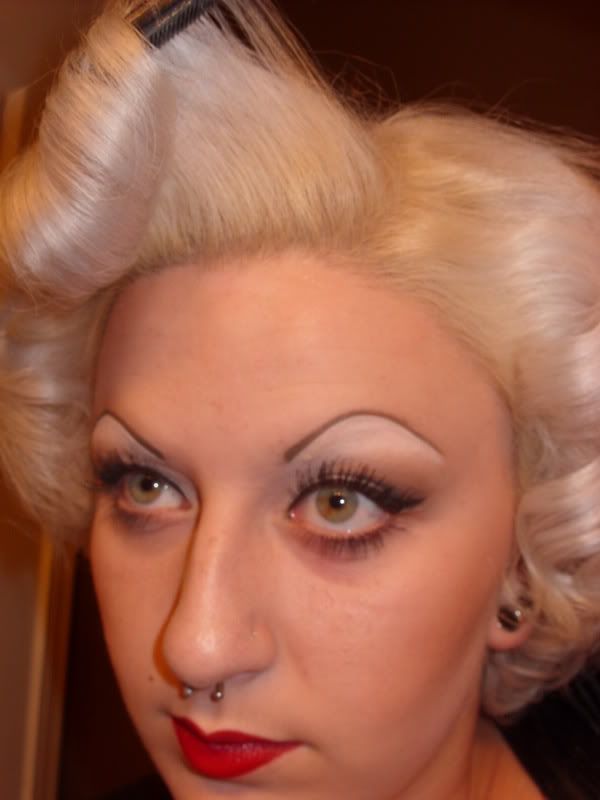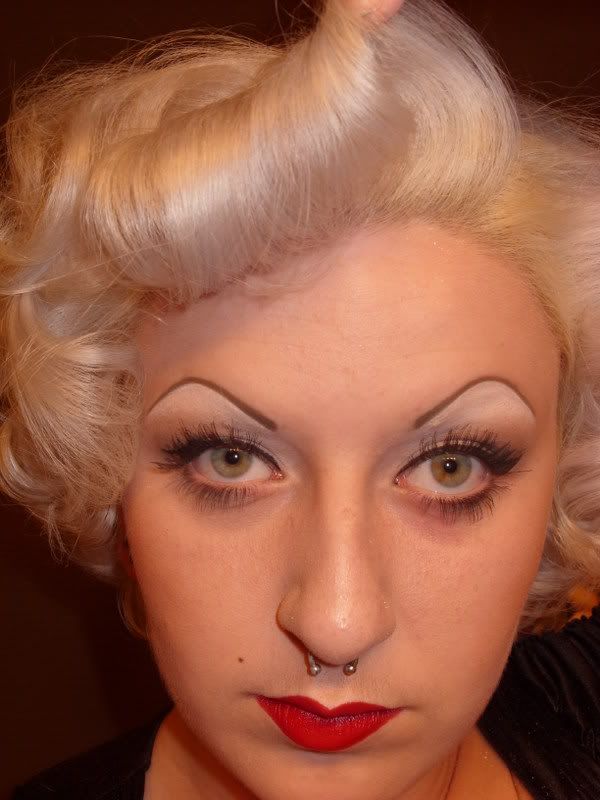 FINISHED!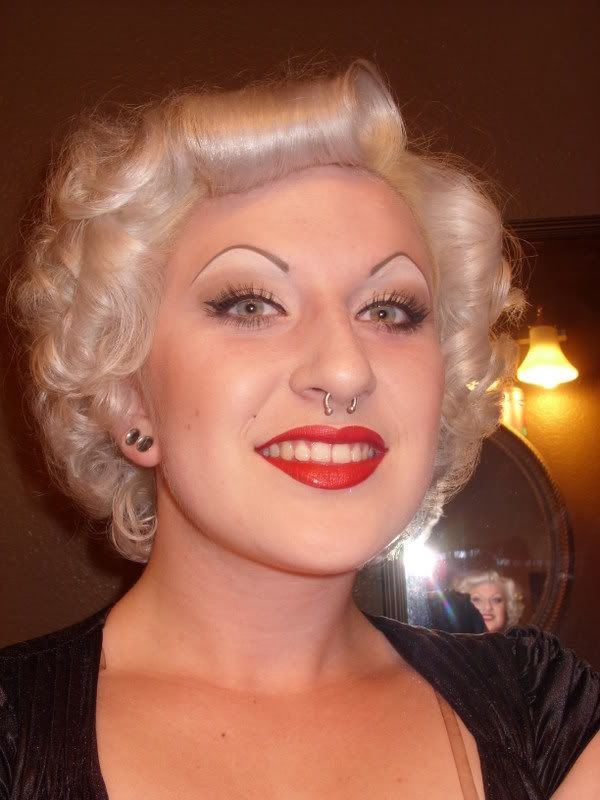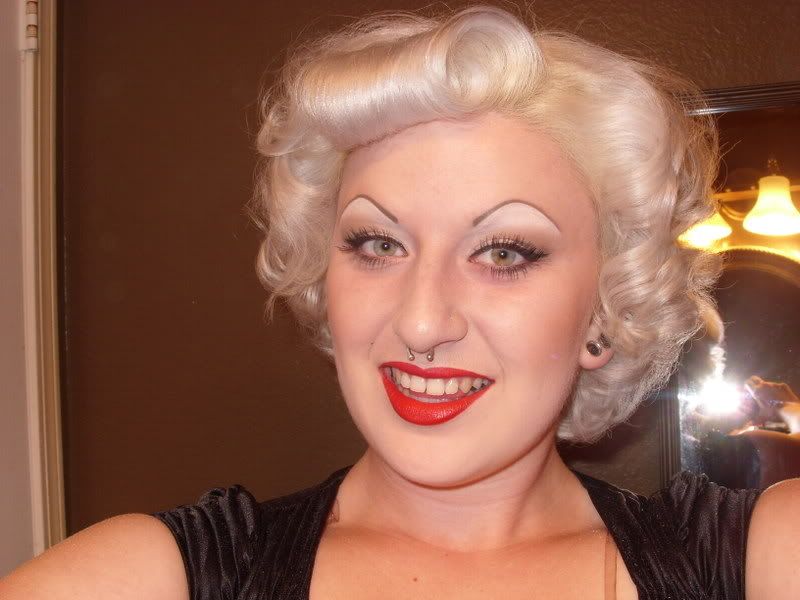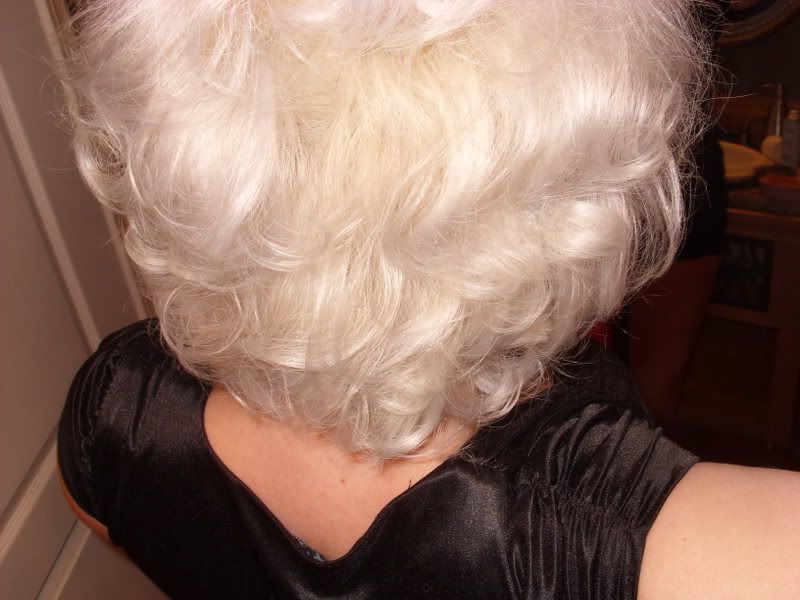 This is my hair down with extensions and the hawk.




at disneyland after a bunch of rides... pretty jacked up!





and this is my hawk up